Hi everybody.
My name is Adam. I'm a 30-year-old APBT owner out here in Chicago. This is my first time with this breed. I got my current 3 1/2 month pup name Diesel. I have had dogs for the last 12 years. I first got Nelly (a boxer/rott mix) as a pup and she is now 12 1/2. When Nelly was 3 I got Capone.. My Guy. He was a Rottweiler. 150 pounds, and we had a unreal bond. When Capone was 9.. out of nowhere he started getting sick. Within 3 days, he couldn't eat... he had to go to the vet.. Needless to say, he had some auto immune virus that was attacking his white bloods cells.
When the brought him his (wet canned food(with a treat in the middle), and didn't eat it, that it was his time. I put my guy down.. and it was very hard. I can't believer Nelly beat Capone..
About a week later my friend had a pit pup that he had no time for and asked if I would take him in.. I was grieving, but I thought this was the natural progression of life. From life comes death.. (it was too early, but he was mine already)
I got Diesel, a little to early, and he was so crazy. I just wanted life to be normal with my 2 adult dogs
As cute as he is.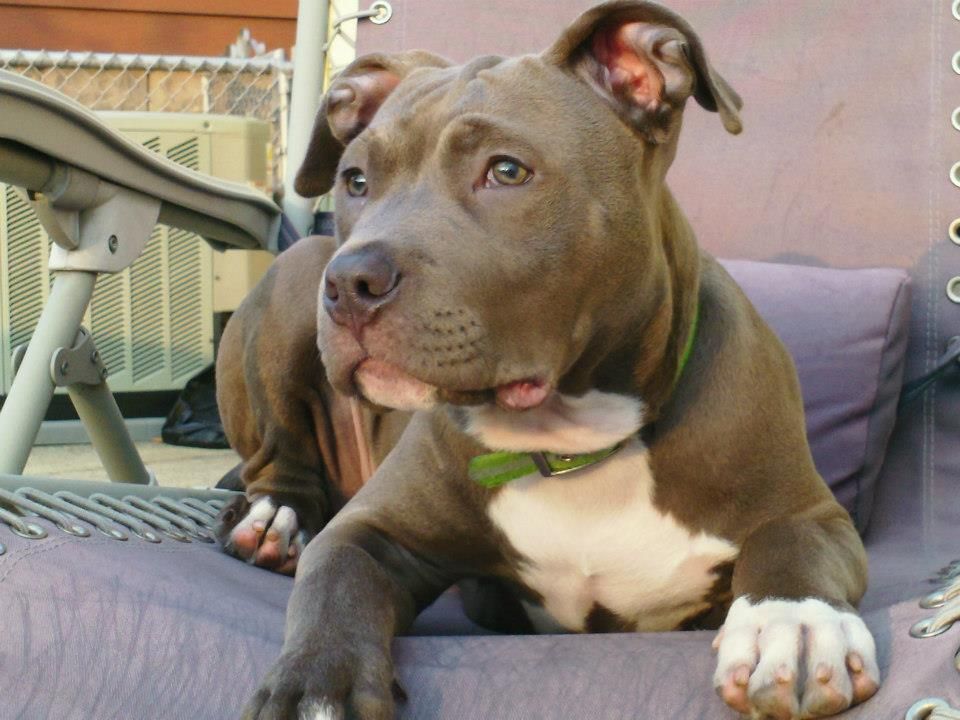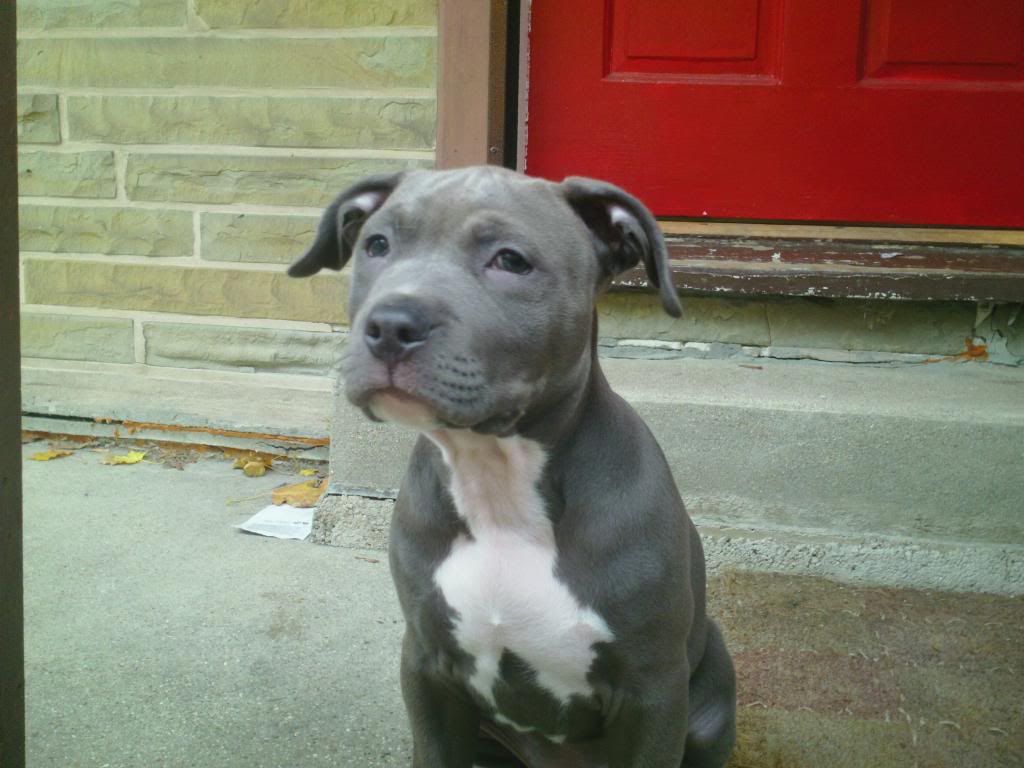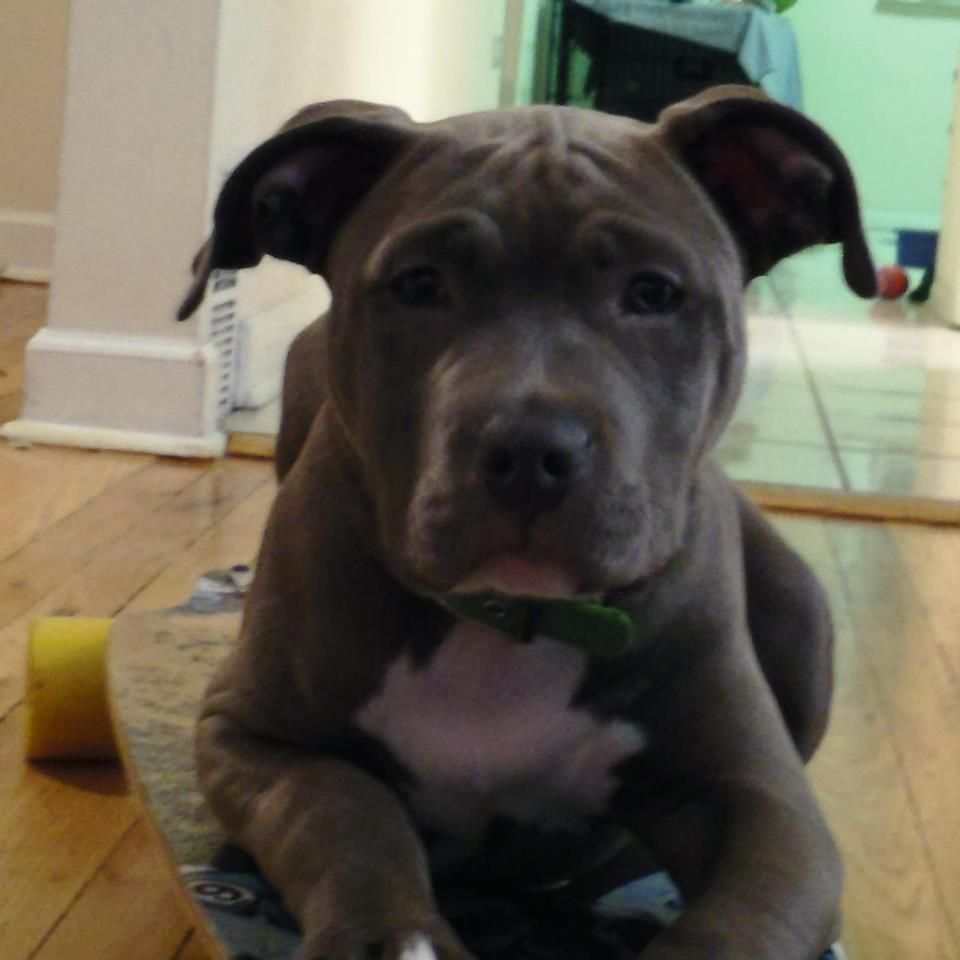 Diesel is fearless, loves to skateboard, doesnt mind vacuums, vet shots, lawnmowers, whatever.. Lol he's a trip.. He is half van pelt and 1/2 sorrell. Here is a vid of him starting to skateboard.
Diesel is keeping my old pal , Nelly young as ever.. , and I really appreciate her helping me out. We recently found a 20+ person dog pack at the local forest perserve, so I have been socializing the hell out of Diesel. No point in having a bad pit with no manners. He has power, but just like karate can harness it into many fun things.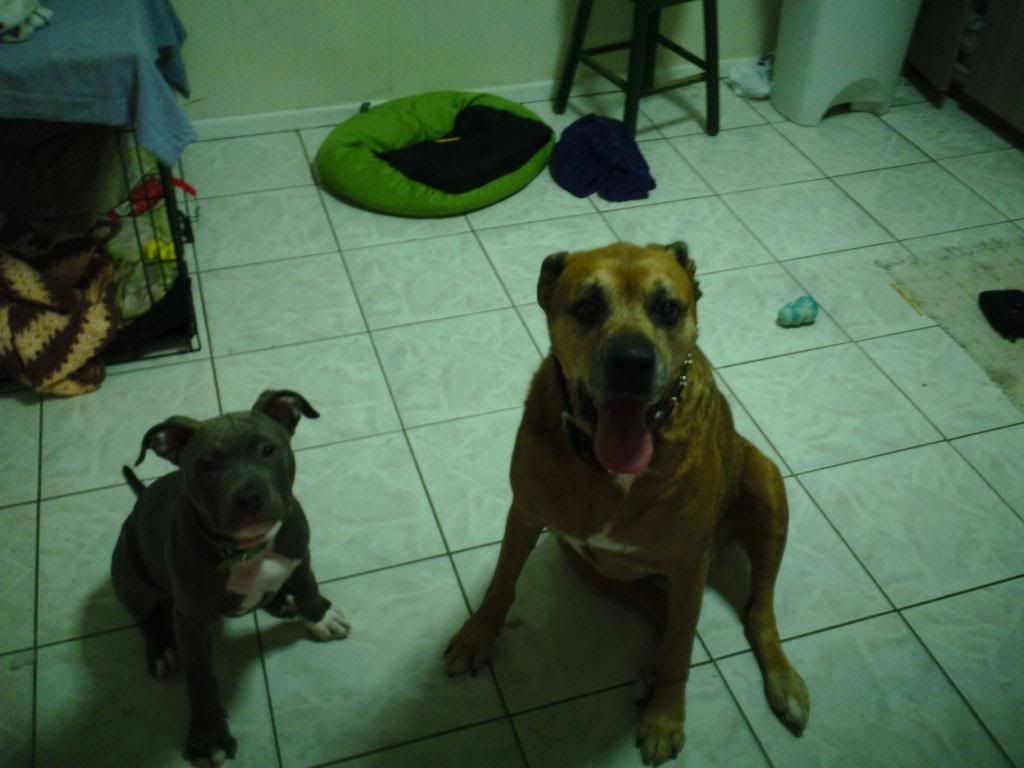 My other interests include business, marketing, playing sports, playing ball, skateboarding, and anything else that keeps the heart up.
Looking forward to being an active part of the forum!