I should begin with a warning that I tend to be long winded
I'm Ashlee, from south western Illinois. I'm a photographer, child care provider, and home health aid. I'm currently pursuing a career in clinical psychology. I'm also 14 weeks pregnant with my first, due in late July!
I've always been an animal lover. Growing up we had a lot of pets - cats, dogs, birds (cockatiels, parakeets, finches, canaries, and budgies), mice, guinea pigs, hamsters, gerbils, rats, a rabbit, and even an albino ferret. Fish were a very brief stage. We prefer animals we can handle, I guess! Unfortunately we lost nearly all of them in a house fire. Talk about heart break. Of course what brings me here is my infatuation with bully breeds, and my baby girl Roxy.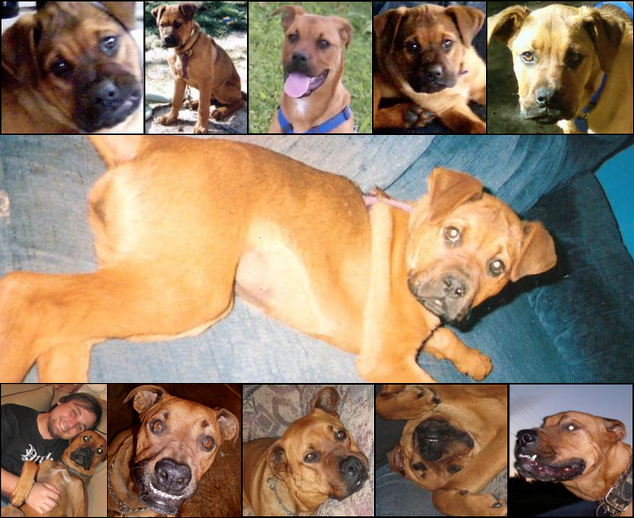 (Holy cow, was she ever really so small?!)
In fall 2002 my labrador Candy passed away, and in spring 2003 I became a pit bull parent for the first time. I hadn't expected to find one so soon but it couldn't have been more perfect timing. I was at my aunts house and checking on her neighbors dogs; they were very neglectful owners, leaving their dogs chained without food or water. Some had even starved or frozen (my guess) the previous winter but for every dog we turned in to the city, more appeared. Their white boxer and black pit bull had just had a litter of puppies; one I knew had been run over on the highway, but the others were nowhere to be seen. As I was leaving a sweet, adorable puppy came running up to me. I could not stomach leaving her knowing she'd likely starve or be hit by a car, so she came home with me. She's been my sweet, goofy, ditzy, clumsy baby girl ever since.
In October 2011 we added a pit bull, Napa, to our family, and the pair became what we affectionately call the big red doofuses. He was equally as goofy and air-headed. The two of them were so hilarious together!
He was a rescue of sorts. In his first home he was constantly confined to a kennel - despite purchasing him from a breeder, having him neutered, micro-chipped, and obedience trained, his owners badly neglected him. They admitted to him having been in his kennel "23 hours a day" for the first year of his life before they finally gave him to a friend of mine. Unfortunately having never been exposed to the real world, he had a lot of neglect and abuse related issues, and they were not experienced enough to handle him. Specifically he was not safe to have around the children. He ended up once again being locked in his kennel for most of the day and night. Being the care giver for the children I grew pretty attached to him. During afternoon nap time I let him out, and he usually spent it sleeping on the couch next to me. I was horrified when they said they were going to take him to the shelter. I knew that with his tendency to fear-nip if his feet or the scruff of his neck were grabbed he would never be considered adoptable, and he would ultimately be euthanized. I couldn't let them do it, so I offered to take him in, and they readily agreed.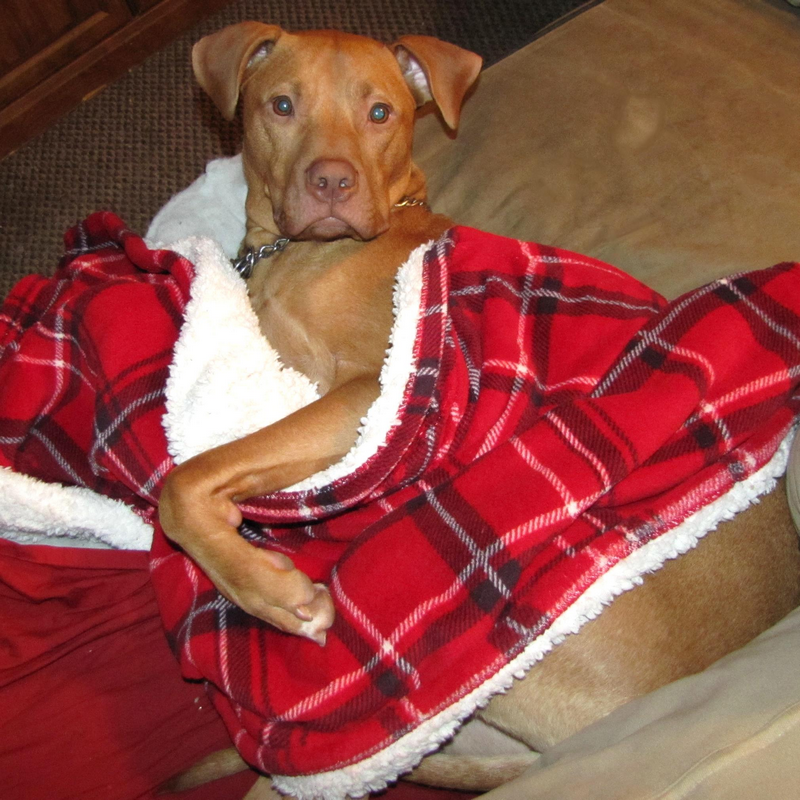 You really couldn't ask for a better dog. He was content at not being locked up and actually getting attention that nothing seemed to bother him. He was always at my side. He slept with us at night (under the covers!); we could even leave the front door open and he wouldn't bolt. He was such a unique dog. He remembered his obedience training, down to taking the leash and walking himself from the yard to the door, but he had never experienced the simplest things - he had never had his head out the window in the car, never been to a park, played with another dog, seen a cat, and he had no idea how to play with a toy. Whenever we gave him one he would prance around the house with it in his mouth like a prize he had won, then almost completely demolish it and hide the rest somewhere in the house. I can't count how many partial toys and bones we found under the couch, under the bed, and even in the dirty clothes. He was an unbelievable goof.
Unfortunately the loss of my job led to extreme financial difficulties. We were forced to move, and could find nowhere that would accept our dogs. While my parents were happy to take in Roxy, Napa had nowhere to go. We searched for weeks for someone who might consider keeping him temporarily to no avail. Ultimately we were faced with having to find him a new home. I had never had to give away a pet before and I have never felt so much heartache. Goodness help me I will never do it again. Though the new family we found for him is absolutely wonderful, I still miss him so.
So that's the story of my bullies. I'm also owner to two kitties, but I've said too much already! I should end this now. Like right now