Hi there!
I see some familiar faces and dogs around here, and plenty of new ones!
I'm Beret and this is Garp: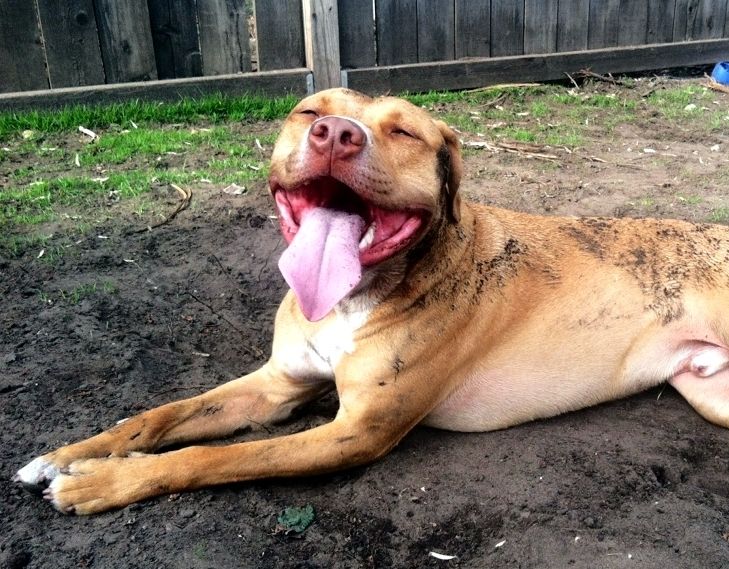 He's my bully mutt nugget of derp love and he'll be 2 in August. He's been with me since October 2011. We enjoy long walks on the beach, candelit dinners... But really, we go hiking, swimming, are regular fixtures at our obedience club, and we have a lot of fun stuff planned for the coming months!
Looking forward to getting to know everyone!