Introduction
Posted: Sun Oct 02, 2016 10:55 am
Hi everyone,
My name is Travis. I'm from Wisconsin, 35 and married, and the proud father of 3 awesome dogs. The oldest is our pit bull mix, Mille, who we adopted in 2012 a few months after we bought our house. We call her the Protector.
A year later we adopted a Pomeranian (Frankie), who became the Siren. He knows he's too small to protect the house, but he will sound the alarm for his big sister.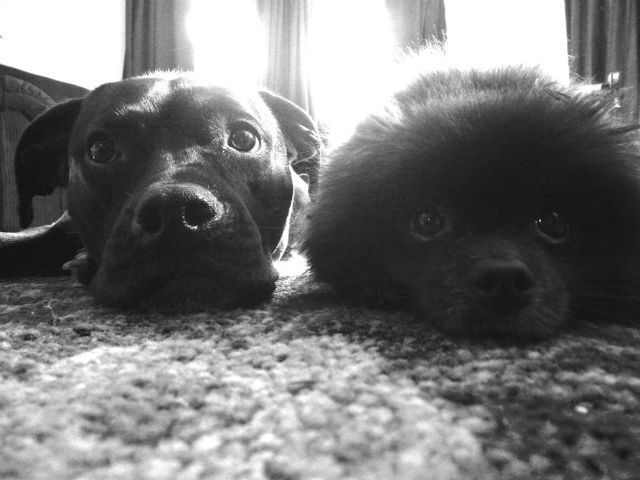 Finally, just last November, we added Lincoln. He appears to be some kind of mix of German shepherd and shar pei, though he could probably be easily mistaken for a pit bull. Lincoln is the Freak. I had to add an extra board horizontally across the top of our 6 foot privacy fence because Linc cleared it.
I love them all, but Mille is and always will be my dog and my best friend. I know of very few
people
who have her intuition, and she continues to amaze me every day.
I work for a school supplies company that has an excellent work-from-home program, so I get to be with my puppies all day, every day. I am also the author of MillicentBloggings.com, which is a combination of BSL awareness resources and a place to dump all my dog pics and memes. I have also published on political websites, and even had a short run for a seat in the Wisconsin state senate, but had to drop out due to time constraints. However, i am now trying to use the connections I made during that time to push back on pit bull bans around the state (including the town where I grew up...that one stings).