Admittedly the initial 4' chain link wasn't super cheap, but due to the 10+ little kids who have taken over my shared driveway and let their Boxer dog run loose I had to make a barrier that Lily couldn't see through if I ever wanted her under threshold.
First I bought 2 rolls of the 6' reed fencing which were $25/roll but Lily could still see through that.
Voila! Three 4' x 18' wood pile tarps (cost $4.54 ea) everything attached with zip ties
: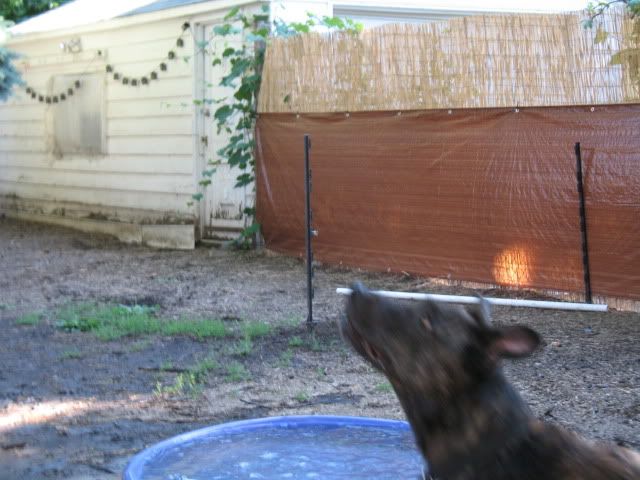 And it doesn't look terrible to the neighbor's side because the vines and clematis are growing up that side of the reed fencing, you can kind of see in this photo:
I don't have a photo of the gate but the tarp covers the inside of that also and it still opens and closes fine. Not the prettiest thing in the world but it's working and didn't cost me a fortune.