OK first is conformation. Annie scored two majors at a UKC show a couple days ago to complete her conformation title. Actually she only needed one last major, but getting a little extra doesn't hurt
She's now CH 'PR' Marin's Outlaw Annie Oakley, CGC! This is the best picture I have at the moment and it's pretty terrible...but the show photographer is uploading pictures in a few days and I should have some good ones of her then.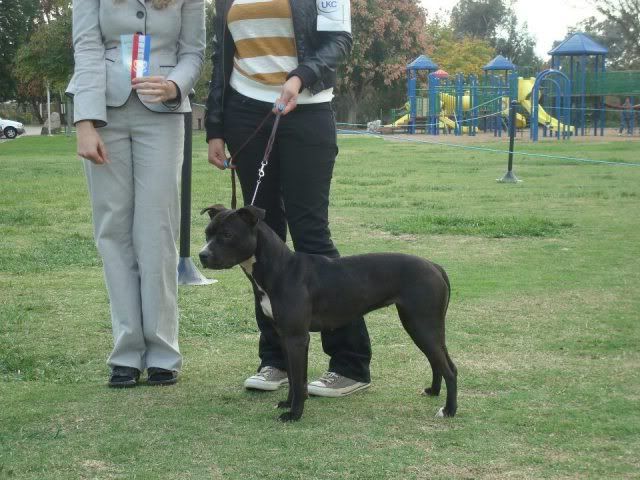 As for agility, Maili's doing really well in her classes! For anyone in Los Angeles, we take classes at West Los Angeles Obedience Club and the wait was well worth it. We actually waited over a year to take classes here...Annie is signed up to hopefully start classes with them next year. Here's a video of Maili from yesterday:
And now nose work! Annie just started her classes today. I was feeling like Annie was a bit left out since Maili is in agility and Charlie Brown is in puppy class and conformation class. Annie's nose is always to the ground so we signed her up for nose work and so far she loves it
We take classes at Scott-Fox training center in Pasadena.
Here's a video of all her runs today:
That's all the updates I have for now
I may try to go for some CD Q's in January since there's not many obedience shows a year but the girls haven't done much obedience work lately.