last week end at Nor Cal Terrier. I wasn't pleased with our performance (that building weirds him out) He did get a nice ribbon for High Scoring Am Staff in Rally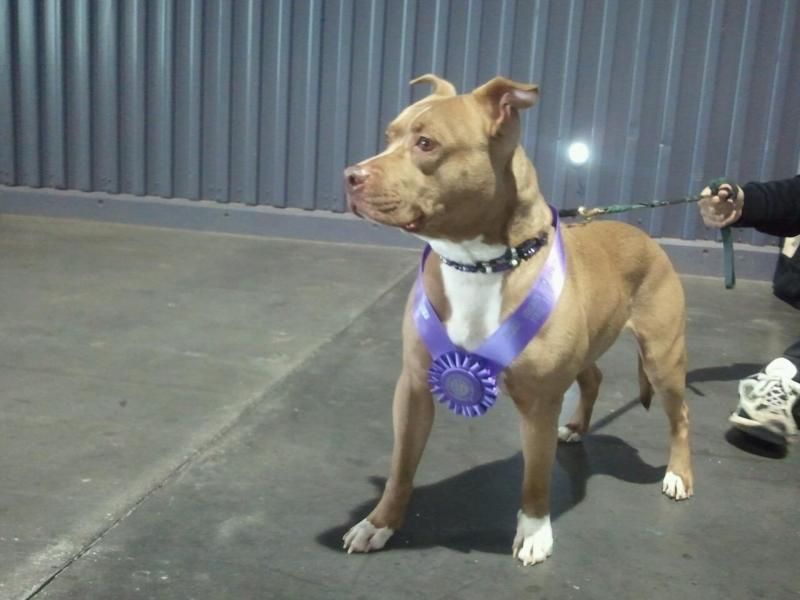 This week end, the ribbons were less impressive, but I was super happy with him. He beat out a good field of dogs, including a really good poodle, a sheltie and a very nice Viszla to take First place.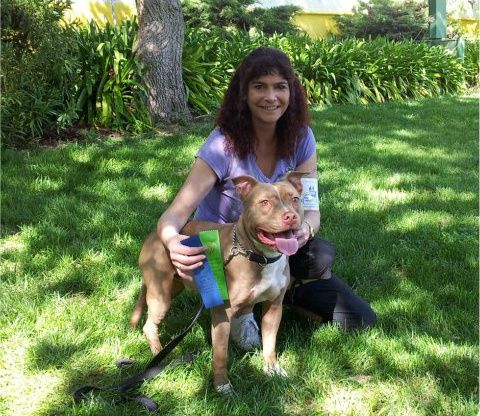 Now is is officially 'NOLA's Rider of the Storm CD RA CGC"
Next week end is the UKC show.