Riddle is back on track! She's had two solid poops today.
So that's a big relief!
Her leg and incision continue to heal: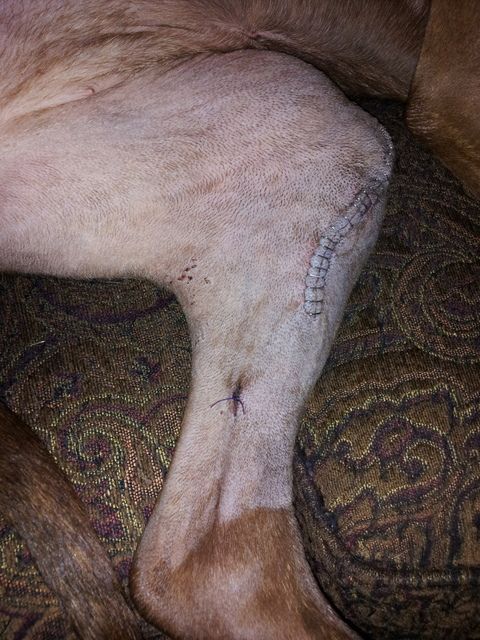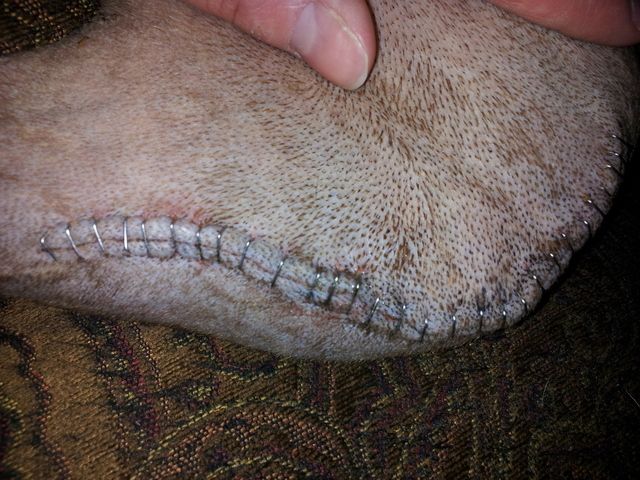 We had our first physical therapy session today. It was great! We did even more stuff than we did for the surgery three years ago. First up was cold laser treatment. That seemed to help her feel much better, she was walking on the leg really well when we left. Then we did electrotherapy for her muscles. Basically, it administers tiny shocks to the muscle to make it twitch, which helps retrain the muscle. It was really neat! Here's a video for anyone interested:
http://www.youtube.com/watch?v=TJTOb6xk ... ature=plcp
We also got three sets of exercises to do twice daily. We do 25-30 reps of range of motion, which is moving the knee like she's walking. Then we do 25-30 leg compressions, which is putting one hand on the knee and one on the hock, holding at a 90* angle, and squeezing together. Then we do 10 reps of three-legged stands, barely lifting her right foot so she has to stand on the "bad" leg for a second.
I'll try to get video of the exercises!