I noticed red discoloration on my 18 months old Kyro canines.....
There also seem to be slight lines. They don't appear to be bothering him though as he doesn't have any hesitation biting.
Vet said it's not a big problem, a lot of working dogs have this. She said it came out of strong biting (like jolly balls, tree branches etc).
Has anyone encounters this?
Can he participate in conformation show with that? Everything with his teeth is ok, only this little problem..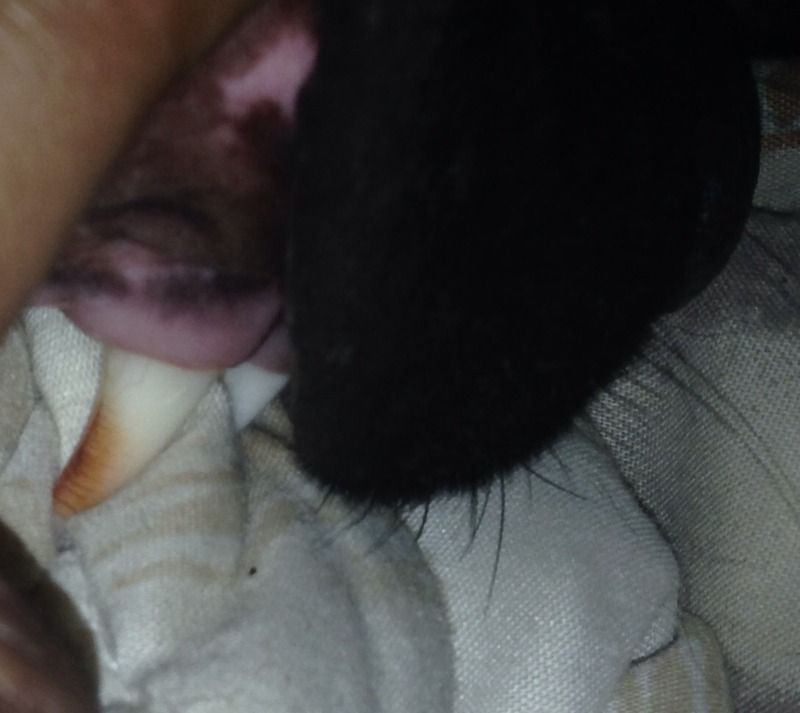 Photo is borrowed from internet.