My male is an insane character. He has the highest drive I have ever seen in a dog. He goes 100% all the time and he puts his body at risk daily. He is like the crazy skateboarder that comes home to his parents with new cuts, bruises and scars every day.
We are constantly fighting with his stopper pads. He keeps ripping the pad itself and the area around it. This last time his basically ripped half of one off! He also keeps cracking his nails and just overall beating himself up. We have limited his play and work out time so he could heal up, but it's very hard.
We tried putting some tape around his stoppers but with one slide on the grass or carpet it comes right off. We talked to the vet and his answer is to not let him play so rough, but that is pretty much impossible and not fair to him. Do you guys have any ideas of I can protect his stoppers and paws while playing and/or working out?
Here's what I'm talking about: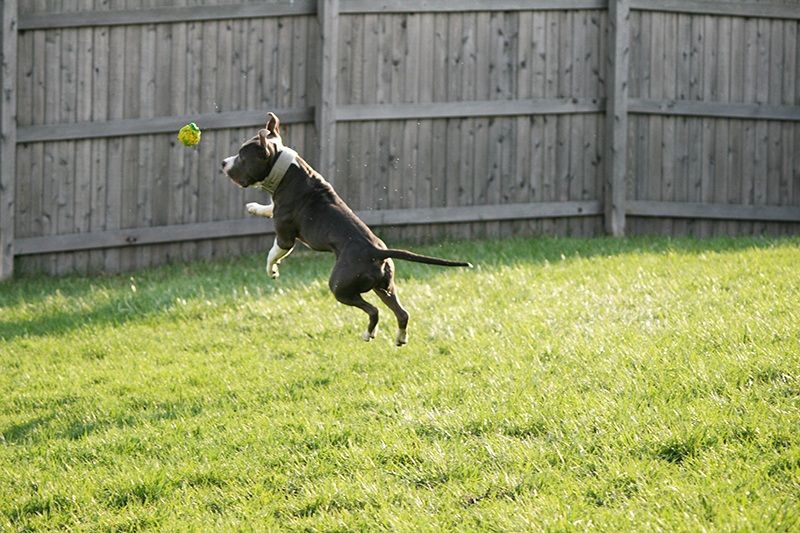 I got the ball!!!