So I just LOVE the look of muscled up bullies, and my dream for the summer now what Riddle is finished growing was to work her hard and get her looking really nice. But... so far my efforts are in vain! This is as muscled as she's gotten: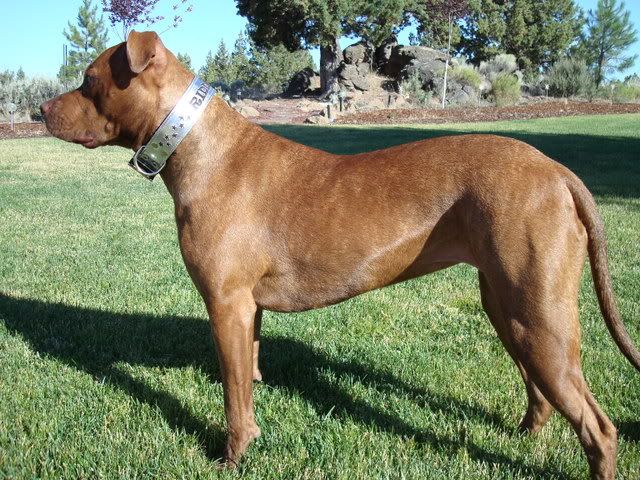 On my workdays, we go for a 1-2 hour jog in which she gets to run and play the entire time with my friend's husky mix. After work, I take her swimming at a nearby pond for at least an hour. I alternate making her launch into the water for toys, swim back, and haul herself out, and getting in the water to make her swim nonstop for 10-15 minutes. On my days off we drive an hour or so to a spot we can hike into a lake that nobody knows about (there's not even a trail to it) and we spend all day swimming. Sometimes friends come with us, and I'll swim way far out and have her tow me back.
She LOVES all of this, and she's never been so well exercised, but the muscle tone isn't there. Do you guys have any tips, or is she just one of those dogs that never looks muscley?