Junior is a pup at heart. He was scheduled to be euthanized in a local shelter, and he has been one of our CGC shelter training candidates, so when the shelter scheduled him to be euthanized, we pulled him (thanks to a veterinarian who volunteered to foster at our New Year's Eve event!)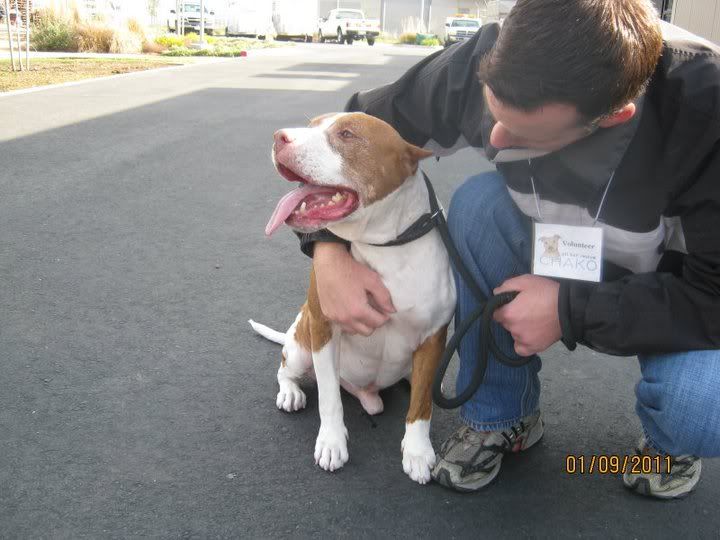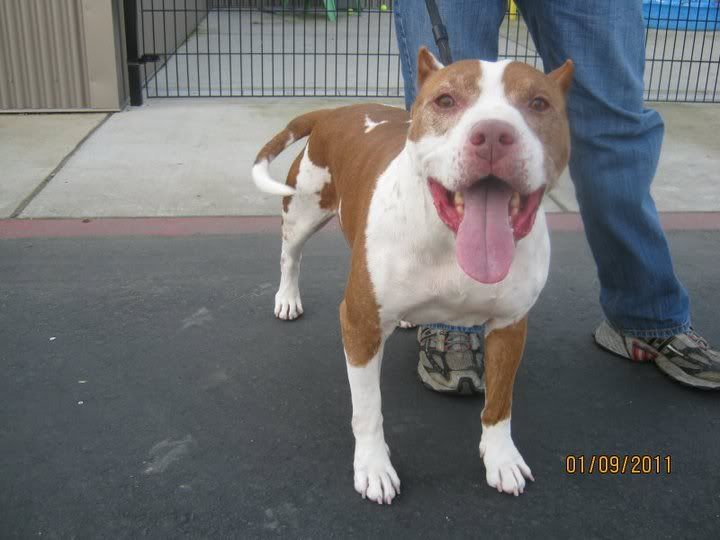 Welcome, old man. You deserve to spend your senior years in a nice, warm home.
So, if anyone in northern California has a soft spot for seniors, consider Junior. He is VERY interested in cats, so would likely not do well with cats, and he is dog selective. In fact, he was attacked while in the shelter when another dog got away from a shelter volunteer and went after Junior. Junior was injured in the fight and became more reactive to other dogs in the shelter -- which is why he was scheduled to be euthanized (the shelter is very short on space and has to make tough decisions).
You can keep up with Junior on our facebook page.
http://www.facebook.com/chakopitbull
and he'll soon be on our Petfinder site.