Here is Kenzo: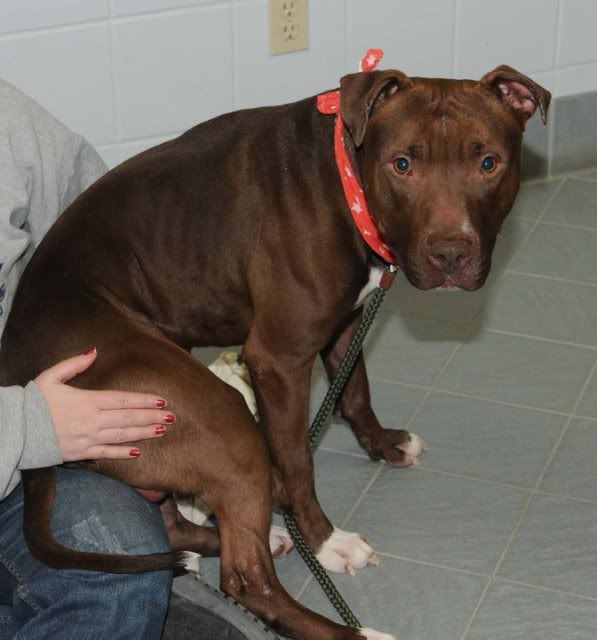 And here is Finnegan:
These two guys have been sitting in a local impound for nearly a month now. The impound that they're in is pretty lenient as far as animal control facilities go, but even there these two are getting close to their time limit.
I met them in person yesterday, and they are both beautiful dogs who just want to be near people. Finnegan was so happy to be petted he was doing summersaults, and Kenzo kept trying to fit all 60+lbs of himself into my lap. They both seem to be good with other dogs, though Finnegan is afraid of cats. Kenzo did all right with them.
I am willing to foster them (Unless anyone else in MN would be interested!
), so no problems with finding room. What we are lacking though, is funds. If anyone could help us raise even just a few dollars to relieve the stress of vetting both dogs it would be greatly appreciated. The only reason I'm asking this is because none of the other local rescues have come forward to get these guys out of jail, and their time is almost up.
http://www.unchainedrescue.org
is our website, and the link to donate is on the home page.
Thank you so much to anyone who can help out in any way! Maybe another MN rescue that I don't know about has room and funds? That'd be great! I just want them out of jail.