Frances was my special house guest last weekend while her foster parents went away for the night.
Frances is about 2 years old, a STUNNING blue-brindle American Bully. She is loving, playful, and about 80% blind. That does NOT stop her. She had fun going for walks, cuddling on the bed, and giving our 9 month old daughter (supervised, of course) kisses. Frances can be dog selective, but after careful distress periods and crate/rotation and slow introduction she is living peacefully with her foster pit bull sister. She does prefer male dogs over females. Frances LOVES cats and can most times be found cuddling her foster kitties!
Don't let France's sight issues prevent you from adopting. She gets around very well!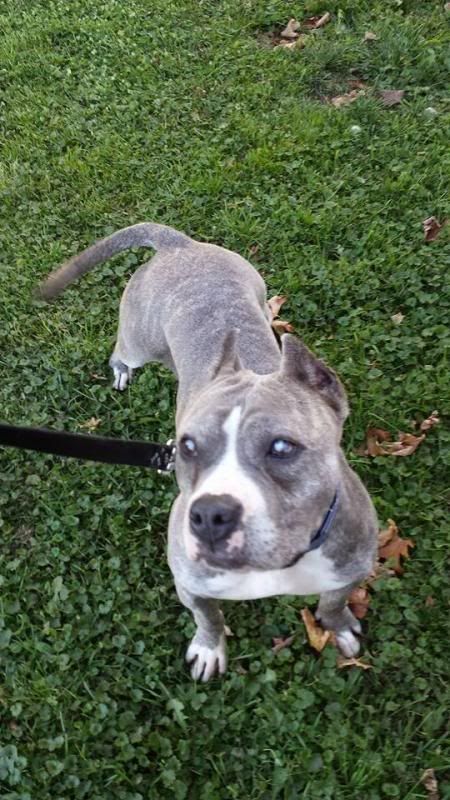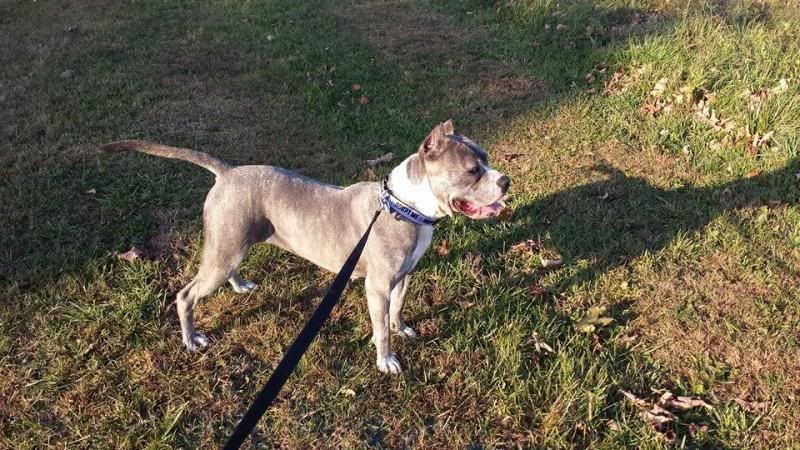 For more information on adoption Fran please see :
http://www.apositivepromisepitbullfoundation.org/