Meet Mimi, She is a 2-3yr old SBT? She is about 35lbs of pure muscle and love!
She is one of the sweetest dogs ever! She LOVES to snuggle, and will lay on any other dog to curl up to me!
She is WONDERFUL with other dogs. And housetrained. She will go in her crate when asked, But protests loudly once in there LOL! But, She is getting better. I Been working on that! She sleeps in the bed with us at night, and just stays in the same spot she starts in all night. hahaha Rides well in the car. LOVES people, I think one day her tail will start making her fly!
I absolutely LOVE This dog!
This was her coat when I got her 2.5 weeks ago.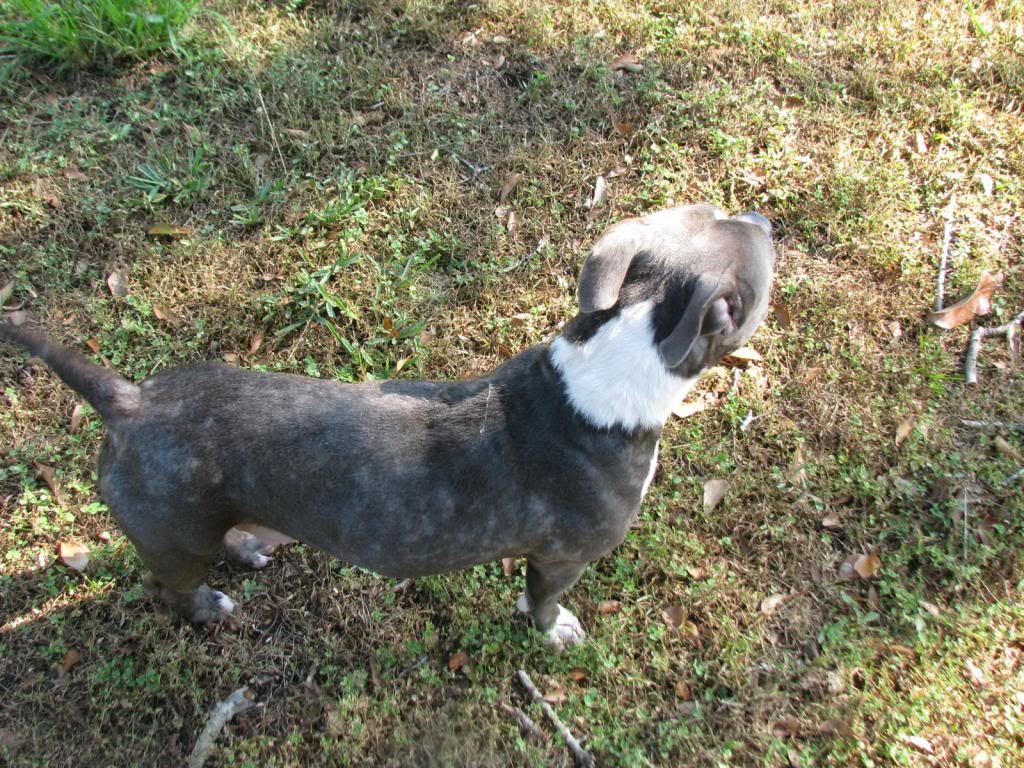 This is her now!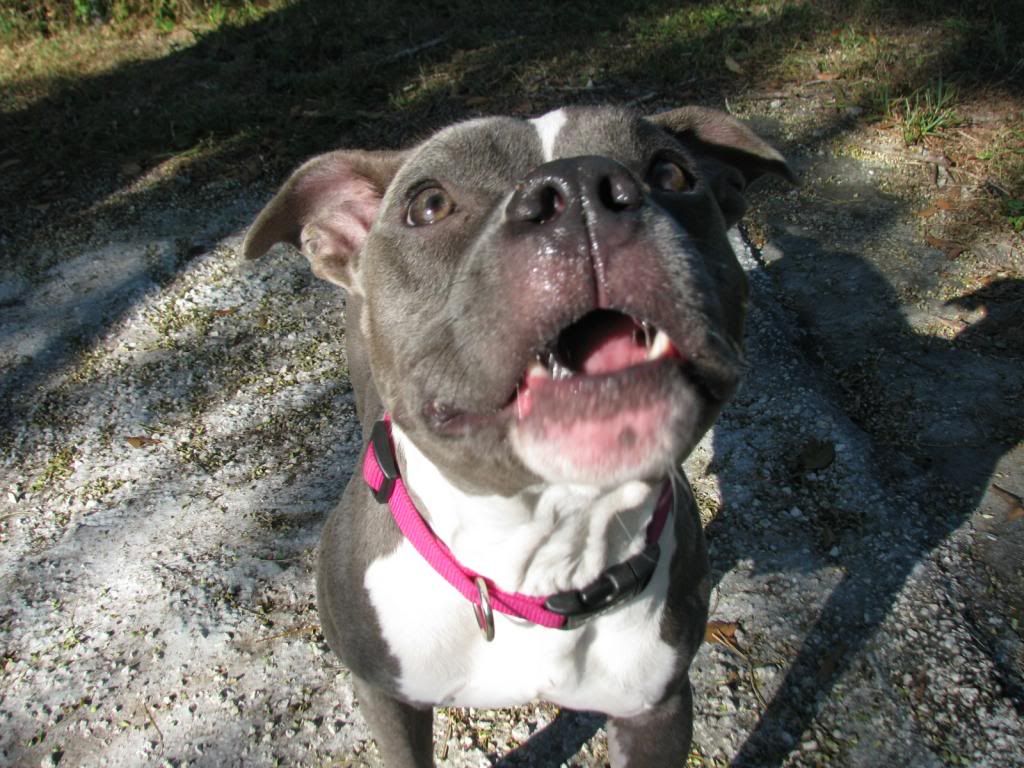 Her Stank Face